Ocean Freight
Services
A complete portfolio of Ocean Freight services
Specializing in the shipping of full container loads Worldwide. We provides high quality customer service including immediate, competitive rates, detailed booking information and accurate documentation.

We treat clients as our highest priority. Our Services and solutions are driven for their ultimate benefit. Delivering meaningful, measurable added-value to our customers is an integral part of our culture. with our innovative solutions, We can help you to plan for business strategies, improve customer service, accelerate order cycle times, and tightened control of the logistics.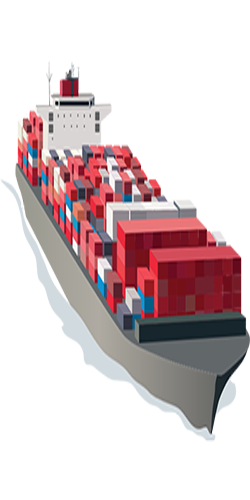 We offer a comprehensive range of ocean freight export services with guaranteed daily distribution to all major sea ports. We provide fast, reliable, cost-effective worldwide ocean export services from Pakistan. Our strong relations contact with all major seaports is an assurance of an efficient, organized and reliable service to each individual customer at competitive rates. Our Information Technology Depart enables our staff to access information extremely quickly and provides the stable operational environment with which to co-ordinate movements worldwide.
International Logistics Services
Want a Best Freight Services With Quality and Efficiency?
Give us a call, write us an email. we'll get back to you to discuss your strategy
We provide a full range of Ocean Freight Import services though our Global Network and Partners.

We offer FCL & LCL services from all major Sea-ports worldwide to Pakistan. We handle all types of cargo to fast moving Consumer Goods, Industrial, Textile, Engineering Equipment, Audio Visual products and Ships spares via our ocean freight service.